Online only
Limited Edition
-10%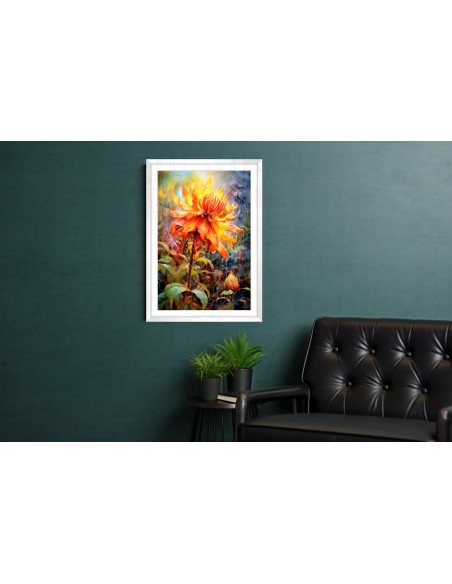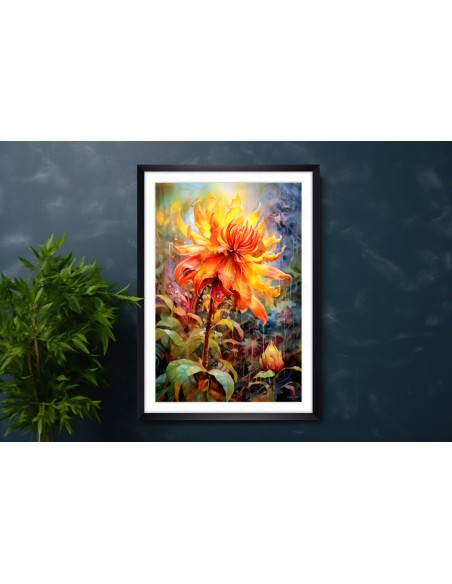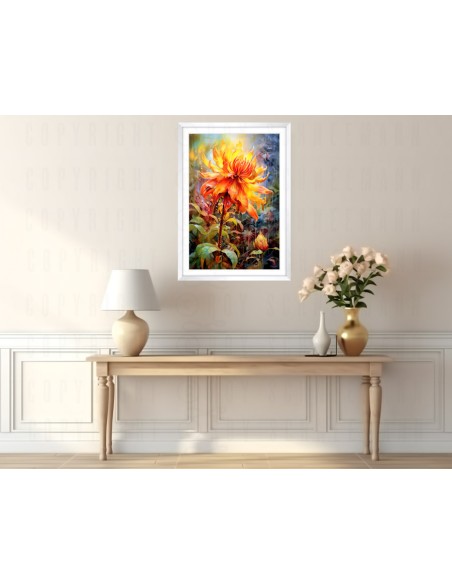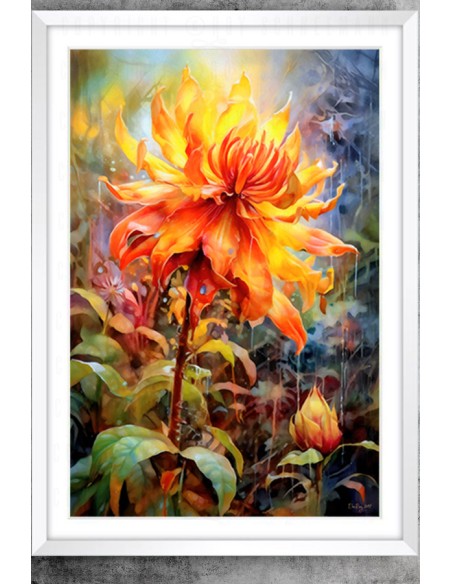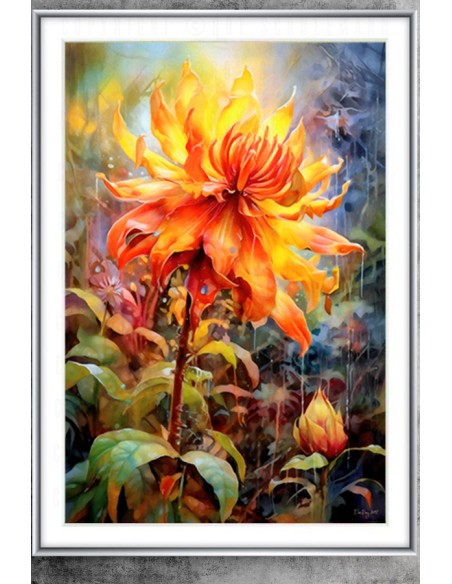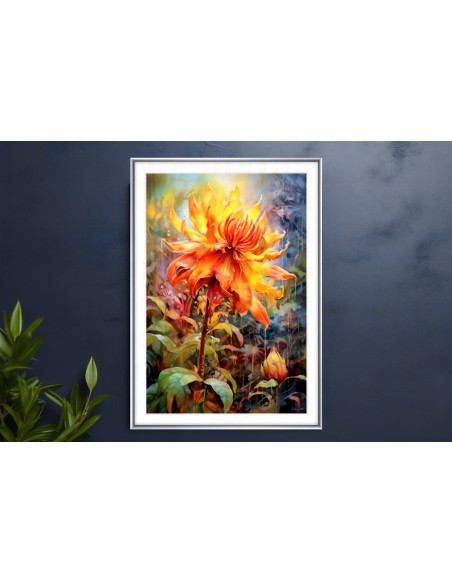 Bare-Knuckle Beauty: The Muscular Boxer in Natural Abstraction - Muscles Unleashed: This title speaks to the intense physicality of the boxer, whose bulging muscles are prominently featured in the artwork. The natural abstraction adds a unique twist to the conventional image of a boxer, making it a beautiful and intriguing piece.
Introducing "Bare-Knuckle Beauty: The Muscular Boxer in Natural Abstraction - Muscles Unleashed" from 10/2022
Welcome, art enthusiasts and connoisseurs! I am absolutely thrilled to present to you my latest, one-of-a-kind creation: "Bare-Knuckle Beauty: The Muscular Boxer in Natural Abstraction - Muscles Unleashed." This limited edition, high-quality artwork is available exclusively on my website, with only 50 masterpieces available worldwide. Don't miss out on this exceptional opportunity to own a piece of art that is both awe-inspiring and truly unique.
As the artist, I have toiled passionately and tirelessly to create a visual spectacle that marries the raw intensity of a muscular boxer with the captivating allure of natural abstraction. The result is an intriguing blend of power, beauty, and mystique, encapsulated in a breathtaking masterpiece that is sure to leave a lasting impression on all who behold it.
The artwork showcases the sheer physicality of a boxer, with their bulging muscles rippling beneath the surface, poised and ready for action. The natural abstraction adds an unexpected and mesmerizing twist to the conventional image of a fighter, elevating it to a piece that is both visually stunning and thought-provoking.
When it comes to presentation, I offer two distinct options to ensure you can showcase this masterpiece according to your personal preferences. Opt for the artwork without a Floater-frame, and you'll receive it mounted on a 3.8 cm thick high-quality wooden frame, ensuring a robust and sophisticated presentation. If you choose the artwork with a shadow gap frame, the wooden frame's thickness will be 2.5 cm, adding an extra layer of depth and dimension that accentuates the vivid colors and intricate details.
In summary, "Bare-Knuckle Beauty: The Muscular Boxer in Natural Abstraction - Muscles Unleashed" is a stunning and unique limited edition artwork that combines the power of a muscular boxer with the intrigue of natural abstraction. Available in a run of only 50 pieces worldwide, this exclusive piece is not only an exceptional addition to any art collection but a testament to the beauty of human strength and resilience. Choose between the unframed and shadow gap frame options to best suit your display preferences and prepare to be captivated by the sheer magnificence of this one-of-a-kind creation.
Visit my website today to secure your piece of this extraordinary artwork, and allow yourself to be immersed in the world of "Bare-Knuckle Beauty: The Muscular Boxer in Natural Abstraction - Muscles Unleashed."
Looking for authentic limited edition artworks that are truly one-of-a-kind? You've come to the right place! I'm proud to say that each of my limited edition artworks comes with a numbered certificate of authenticity featuring a QR code. This ensures that you're receiving a genuine piece straight from my studio, and not a pirated copy that was copied from one of my works.
What's more, I take authenticity seriously, which is why my certificates of authenticity are also stamped with my embossing stamp. This adds an extra layer of assurance that your artwork is a unique and genuine piece from my collection. So, when you invest in one of my limited edition artworks, you can rest easy knowing that you've got a true work of art in your collection.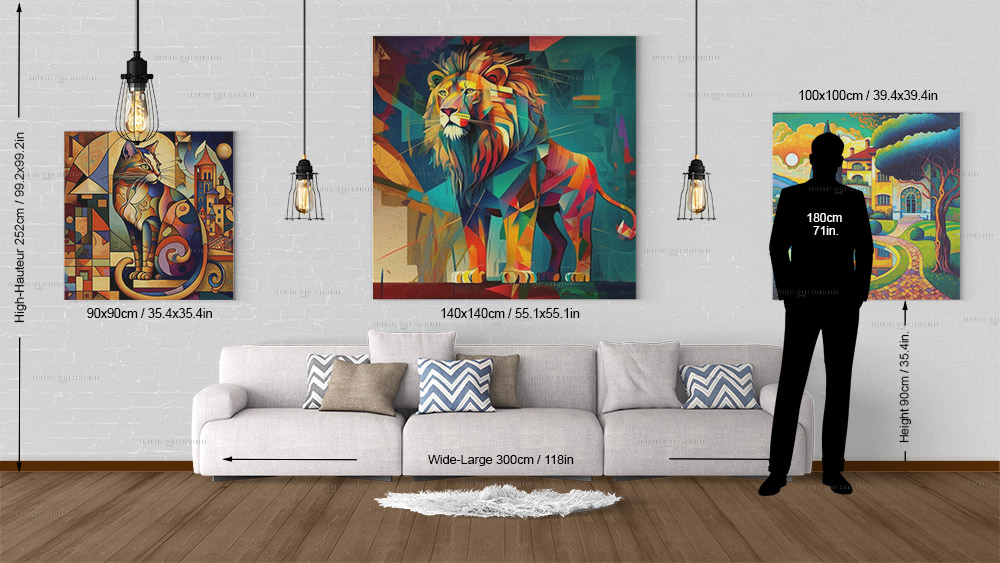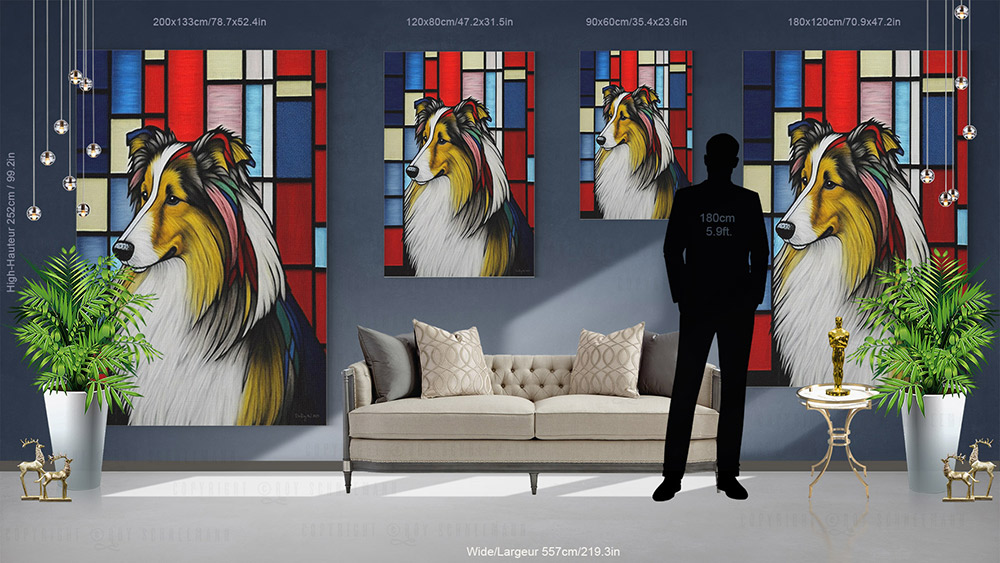 Click & Collect - Digital Download:
Welcome to Artspeeder! My name is Roy, and I'm here to help you find the perfect piece of art for your home. Here at Artspeeder, I offer an extensive collection of high-quality digital art prints for you to download and print, perfect for adding that personal touch to your living space.
IMPORTANT PRINTING NOTE: While it's possible to print my art reproductions in a variety of formats, such as 2:3, 4:5, or 16:9, I highly recommend against doing so. Printing in these formats may result in distorted images or missing parts of the artwork. To ensure the best possible print quality, please stick to the original dimensions of the image.
ADJUSTING IMAGE SIZE: Remember, you can (and should) adjust the size of the image using your printer settings to achieve the perfect fit for your space.
PRINT DISCLAIMER: Please be aware that colors may vary slightly due to differences in monitor and printer calibration. The colors of your printed artwork may look different in person compared to how they appear on your screen. Rest assured, however, that my certified PDF files are of the highest quality at 300 dpi. The final print quality will ultimately depend on the type of printer and paper you use.
DOWNLOADING YOUR ART: Once you've completed your purchase, you can access your downloadable files by visiting the "Purchases and Reviews" section of your user profile on Artspeeder. Additionally, you will receive an automated email from me confirming your payment and providing a link to your download (please make sure to check your spam folder as well).
WHERE TO PRINT: For optimal printing results, I recommend using high-quality printer ink and paper. You have several options for printing your digital PDF file:
Print at home using your own printer.
Bring the PDF document (online or on a USB stick) to your local photo store, professional printing service, or art studio to have it printed on high-quality paper.
Utilize an online print shop that will print and deliver your artwork directly to your home.
TERMS OF USE: Please note that there are no refunds for digital downloads. Once payment is confirmed, files will be sent to your email address. All images are intended for personal use only, and you must adhere to the following conditions:
Purchased files may not be resold in digital or physical form.
Purchased files may not be used to create products for digital or physical sale under any circumstances.
The file may not be uploaded or published to a blog or website.
By purchasing this digital product, you agree to these terms and conditions.
NEED ASSISTANCE? If you have any questions or concerns, please don't hesitate to reach out to me through the contact option on my website before placing your order.
Thank you for choosing Artspeeder, and I hope you enjoy your new artwork!
Best regards, Roy